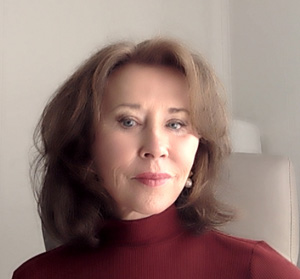 Rita M. Preller LCSW-C is a Licensed Psychotherapist who specializes in Family Systems Therapy. She earned a Master's Degree in Social Work from the University of Maryland School of Social Work in 1995 after completing graduate studies focused on family therapy and alcohol and substance abuse.
Rita's continuing education includes studies in a range of integrated therapies, including Cognitive Behavioral Therapy (CBT), Eye Movement Desensitization and Reprocessing (EMDR), Dialectical Behavioral Therapy (DBT), Mindfulness Based Stress Reduction (MBSR), Somatic Experiencing (SE), Developmental Needs Meeting Strategy (DNMS), Sexual Addiction, and Psychodrama Training in Trauma. Rita is currently enrolled in a two-year Couples Therapy training program with Stan Tatkin, PsyD, MFT, the founder of A Psychobiological Approach to Couple Therapy® (PACT), who developed the advanced PACT system to offer effective treatment for the most complex, challenging couples.
Rita has worked in a variety of settings, including Sheppard Pratt Psychiatric Hospital, Taylor Manor Hospital, Baltimore City public schools, Catholic Charities Villa Maria Family Outreach Program, community addiction and mental health centers, and in private practice for over 23 years. She has also facilitated education and training at Father Martin Ashley, Caron Foundation, Kolmac Intensive Outpatient Program, and the Baltimore and Independent Schools programs and been interviewed on the Brian Sanderoff radio program and Mike Gimble's cable television program.
MISSION STATEMENT
Rita is dedicated to providing her clients a safe and trusting, collaborative experience, supporting the individual, couples and family with achievable goals. Her focus is on education, motivation, identifying her client's strengths providing the framework to achieve their objectives. She strives for excellence in her professional work and integrity in her personal life. Rita's approach is down to earth, direct, yet compassionate and caring.  Her energy is compelling!
---
Rita Preller LCSW-C Psychotherapy Inc.
P.O. Box 4751
Ocean City, Maryland 21842
410-323-1984
.