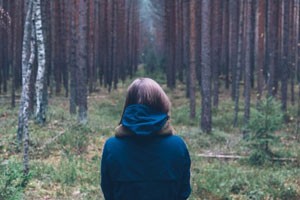 Group therapy is often considered the treatment modality of choice for adolescent and young adults struggling with alcohol or substance abuse, eating disorders, depression, anxiety, social conflict, isolation, and family issues.
The biggest advantage of a support group is in the reinforcement that no one with an illness or issue is alone, that there are other people with the same or similar issues. This realization alone often offers huge relief; after all, most adolescents spend the majority of their time in groups, gravitate toward being with peers, and are more comfortable with peers than with adults
Adolescents need peer connections to accomplish the necessary separation-individuation work of this developmental stage, and struggling young people need a support network to help re-frame and transform thoughts and feelings so that they can work toward obtaining resolution and develop new skills to better relate to others.
The group creates a caring circle of members who accompany each other on their journeys to wellness, allowing them to verbalize their thoughts and feelings and offer support, acceptance, and understanding. Adolescent group therapy is an impactful experience with far-reaching, deep effects for struggling young people.
The objectives of adolescent group therapy include:
Developing support and recovery techniques to avoid alcohol and drugs
Developing relapse prevention skills
Developing coping skills related to parent and family member conflicts
Developing coping skills for depression and anxiety
Identifying feelings related to frustrations, anger, school pressures, sex, peers, and relationships
Developing anger management skills
Learning how negative, unhealthy family patterns affect adolescent life
---
Rita Preller LCSW-C Psychotherapy Inc.
P.O. Box 4751
Ocean City, Maryland 21842
410-323-1984